Santes Dwynwen
Have you every wondered why some people find islands magical and peaceful places?
A long time ago, in the 5th century, a king called Brychan Brycheiniog (son of an Irish King) had 36 children. By all accounts, Dwynwen was one of the prettiest of Brychan Brycheiniog's 24 daughters. They lived in Brycheiniog (Brecon).
Dwynwen fell in love with a young man called Maelon Dafodrill. She wanted to marry Maelon but unfortunately her father had already arranged that she should marry someone else.
Dwynwen was heartbroken. In her grief she fled to the woods, where she begged God to make her forget Maelon. After falling asleep, an angel visited Dwynwen carrying a sweet potion.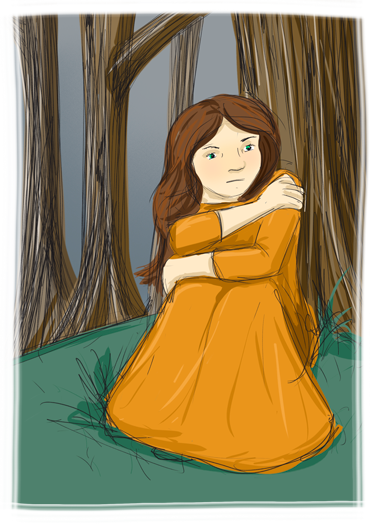 Dwynwen decides to given the potion to Maelon. However, when Maelon drinks the potion he turns into ice!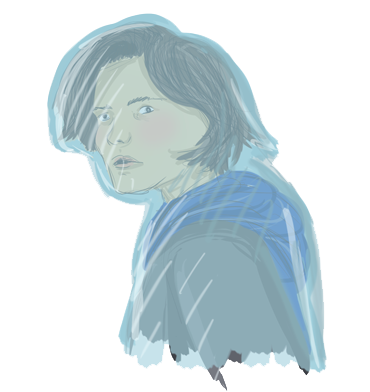 As a mark of her thanks to God, Dwynwen devoted herself to God's service for the rest of her life. So she sailed off in a boat that took her to a little island off Anglesey. That place is today known as Llanddwyn (Dwynwen's church). She stayed on Llanddwyn Island off the west coast of Anglesey to become a hermit until she dies, in about AD 460.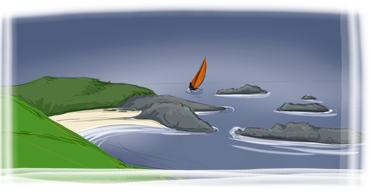 You may visit the remains of Dwynwen's church today on the island of Llanddwyn, off the coast of Anglesey. During the 14th century, on visiting the island, the poet Dafydd ap Gwilym witnessed a golden image of Dwynwen inside the church.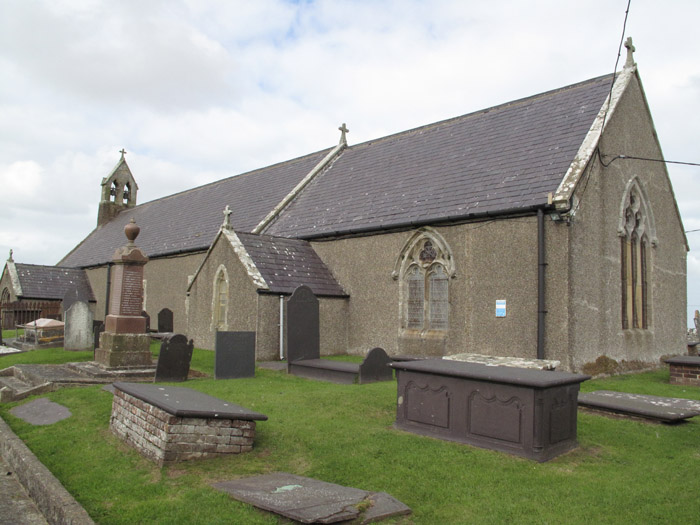 St Dwynwen's day is celebrated in Wales on 25 January and commemorates the patron saint of friendship and love.
When you read legends you cannot believe everything. Why not try to find out how much of the legend is true? For example, can you find different accounts of whether Dwynwen lived on Llanddwyn Island for the rest of her life? Did any of Dwynwen's brothers and sisters follow her to the island?